In the app's main menu, click "Cash Out." In order for a quick cashout every time, you must initially link your pre-paid card or utilize the secure easy method of Direct Deposit. 
This is a one-time setup for each account you add.
To add your Direct Deposit cashout option:

Log in to your Agent account and click "Manage Cashout Options" on the right sidebar.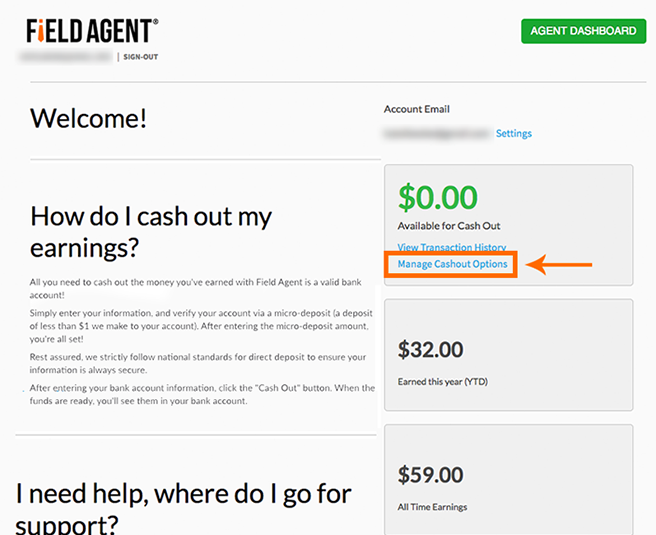 Scroll down to create a new cashout option. Select "Direct Deposit (EFT)" and enter your information.
You will need your Bank's name, routing number, and account number.
Confirm you are the one creating a new cash out method by entering the code sent to the phone number associated with your Field Agent account.
Wait 2-3 business days for a micro-deposit (less than $1) to show up in your personal bank account.
Then log back in to enter the exact amount deposited in your bank account.
Once verified, you're all set!
Still have questions?  Watch our step-by-step video outlining this process. We think you will enjoy it!
Did you find what you were looking for? If not, let us know by writing in!