It depends on the job! You could be asked to rank something, submit a photo, video, or even a free-form response. Keep reading for more context.
Before you reserve a job, make sure to read the job summary on the job details page. This should give you a good idea of what to expect.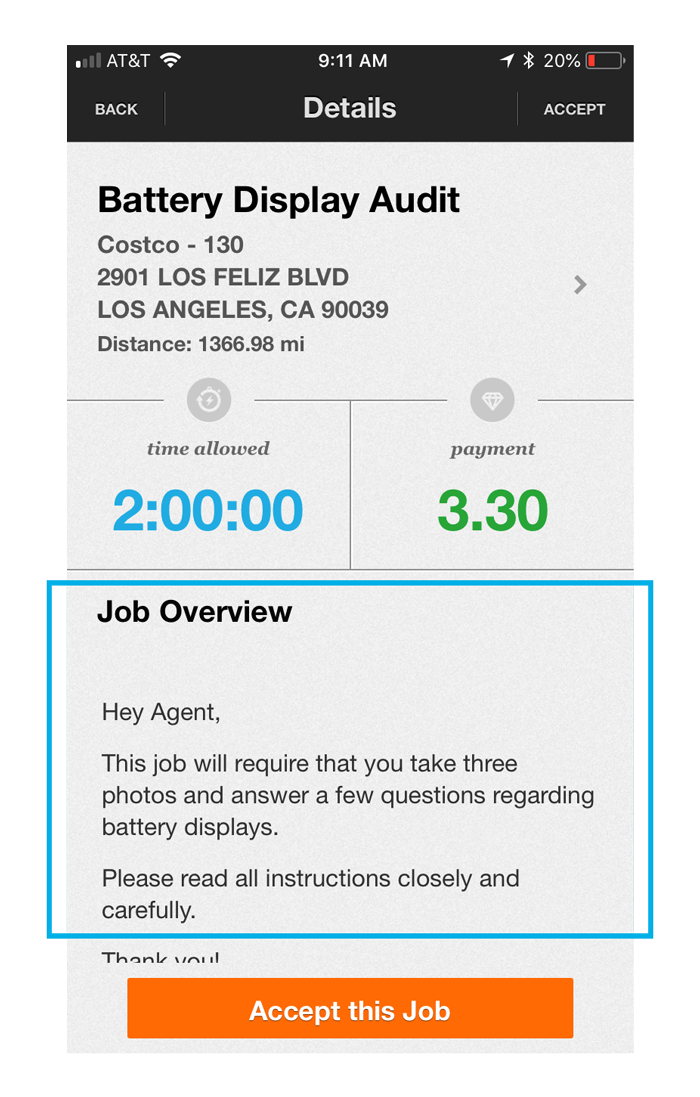 Examples:
Product price check with a photo
The app will instruct you to go to a particular store, find a specific product, take a photo of it on the shelf, and enter its price. This type of job is easy to complete but also very important to companies that need insight on their competition.
Survey
Our clients often need the opinions of consumers just like you. Surveys show up in the app just like other jobs, but you can complete them and make money from any location.
Special Requirements
You might be asked to purchase a product, record a video, go to a store or restaurant at a specific time of day, etc. These requirements will all be listed in the job overview, so you can get an idea of what's expected before you accept the job.