From time to time, you may reserve a job that looks interesting only to decide that you can't (or just don't want to) complete the job. Maybe there isn't enough time or you've decided the job is too far away. Whatever the reason might be, we've added a simple means by which you can cancel a job reservation.
Canceling a Job Reservation:
When/if you need to cancel a reservation, simply swipe left on the reserved job in your "My Jobs" section of the app. When you swipe left on the job, a "Cancel" button will appear. Click that button and the reservation will be canceled in our system and removed from your app.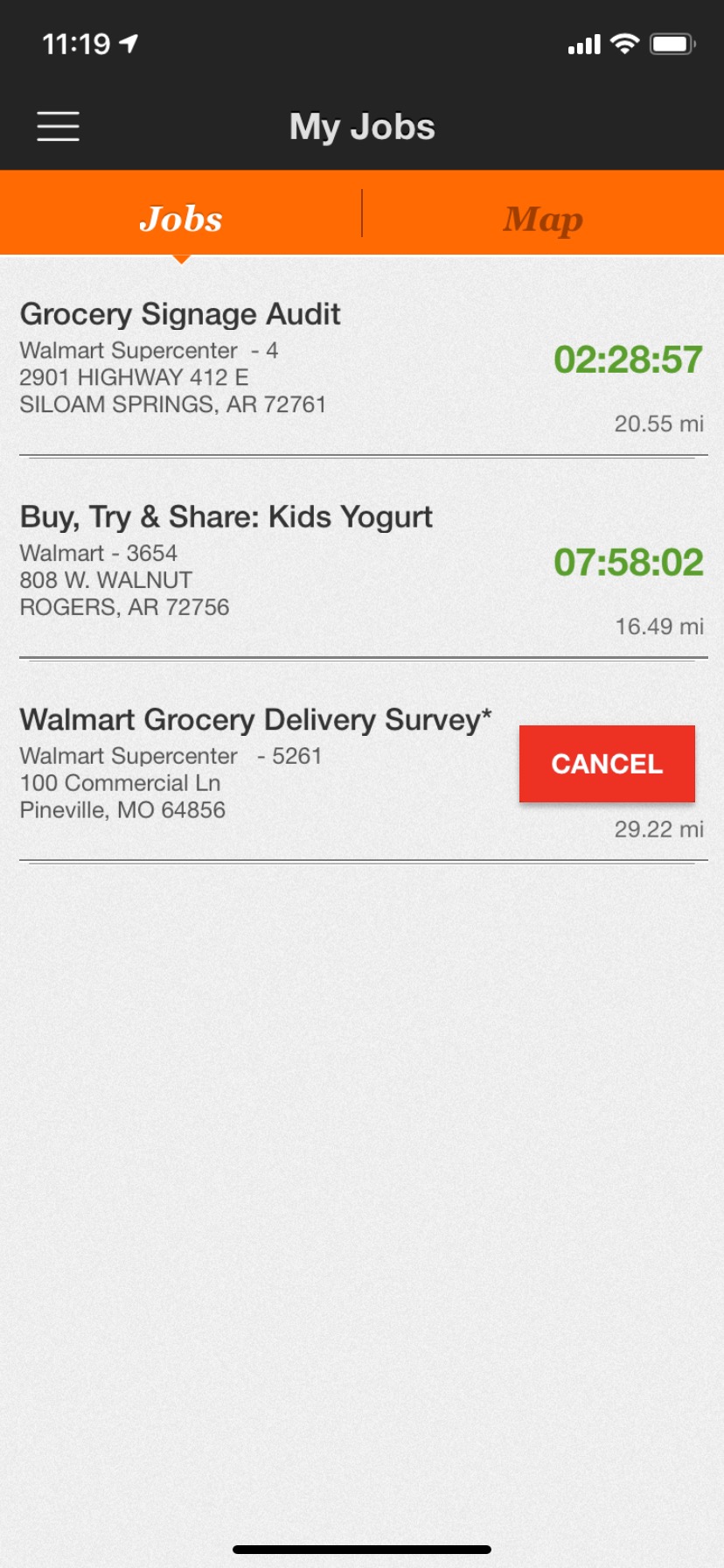 What happens when a reservation is canceled?
Systematically, when the job reservation is canceled, the job is marked as available again and other Agents nearby will see the job opportunity in their search again. The job will become available for them to reserve and complete.
What about my points?
If you cancel your reservation in the first 5 minutes, there will be no impact on your account. However, after 5 minutes, the canceled reservation could count against your score in our system.
If you have a compelling reason for having canceled your reserved job, you can send an email to agent@fieldagent.net and may correct your score so that there will be no impact on your account.

Further questions? Send us an email to agent@fieldagent.net